Thomas Tuchel Dortmund's manager has refuted claims of a training bust-up with striker Mario Gotze.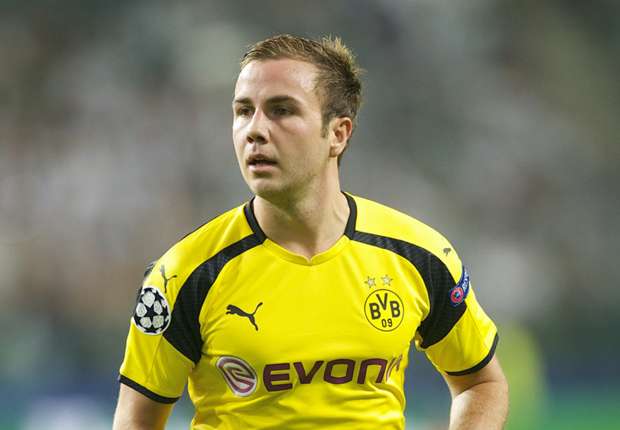 Reports in German media suggested a bust-up ensued between Tuchel and Gotze because of the player's insipid performance during a passing drill.
Gotze, who returned to Borussia Dortmund after a disappointing stint with archrival Bayern Munich, has so far not scored a single Bundesliga goal since returning to the club. His poor performance this season has continued to fuel news of a fall-out with Tuchel who is unhappy with his performance.
Tuchel has however rubbished reports of a bust-up with Gotze, stating that he and his players only had a miss understanding. The coach speaking on the alleged bust up said:
"I was informed on Wednesday that I had a problem with Mario, which is simply not true. I said loudly after a [passing exercise], where ten players were involved, that I was not satisfied."
The manager insisted that his outburst was based on the overall performance of all players during the drill and not with Gotze as reported. Continue reading TUCHEL DENIES BUST-UP WITH GOTZE